Welcome To The Polished Edge Salon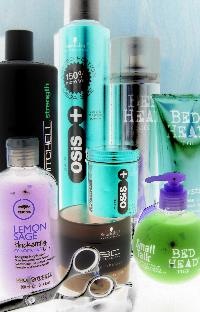 Whether this is your first visit or you've
been here many times. We take pride in
our ability to offer each guest an
individualized experience using only the
highest quality professional products.
We are here to provide you with the
superior service that you deserve.
Spend time with us unwinding from
everyday life, or stop in for a quick
haircut on your lunch break.

The Polished Edge has been recognized for
providing extraordinary guest services
and creative excellence. Genuine
dedication to quality and a passion for
this industry is a necessity to be a Team
Edge member. Constantly striving to
exceed your expectations, its important
for us to have an environment where
both our artists can thrive, and our guests can feel completely comfortable.






CANCELLATION POLICY:
We ask that you provide us with 24 hour notice when cancelling appointments. We attempt to provide courtesy reminder calls the day prior to your appointment, but there is no guarantee. If you do not hear from us, please call the salon. We may have an incorrect telephone number.

PAYMENT:
We are happy to accept VISA, MasterCard, checks, and cash in payment for our services.
Purchase of retail products include sales tax.


FREE WI-FI TO CLIENTS WHILE VISITING OUR SALON!

We always appreciate your business! Cheryl Gross - Owner